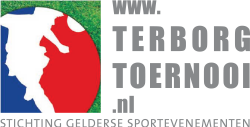 Terborg Toernooi
Football is under constant renewal, and following the youth categories of the traditional clubs is the best way to closely monitor new talents, the future top level players.
Our company Movment joined the International Terborg Tournament, in Holland, one of the most important youth football tournaments in the world.
Anually, at the end of the European season of professional football, the competition takes place in the little Dutch town of Terborg. The area breathes football, and it creates unique atmosphere to the participating teams.
Movment Football Management is the Brazilian sponsor of Terborg Tournament, which strongly connects the competition to Brazilian clubs.
Besides the international experience to young players, participation in the tournament works as a stand to Brazilian clubs and their youth talents. Technical scouts of the top clubs in the world show their faces in the tournament, making important reports and notes about players during the matches.
Meet the teams who participated in the last editions of Terborg Toernooi: www.terborgtoernooi.nl